Browser Extensions
Various browser extensions for Chrome and Firefox, mainly new tab pages and utilities, including new tab links, time tab, and twitter origifier.
new tab links
New tab page that displays a selection of editable links. Chrome Firefox Source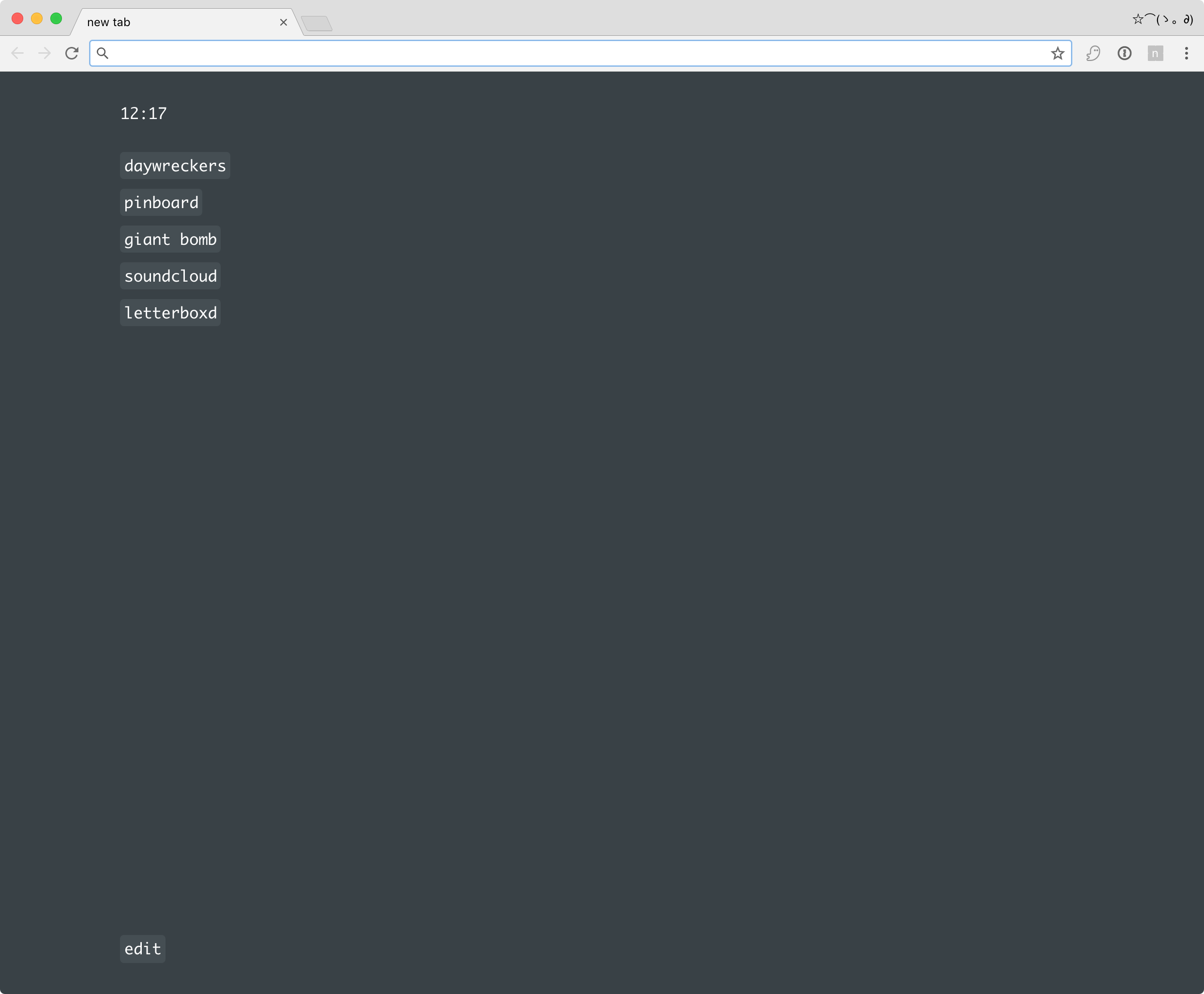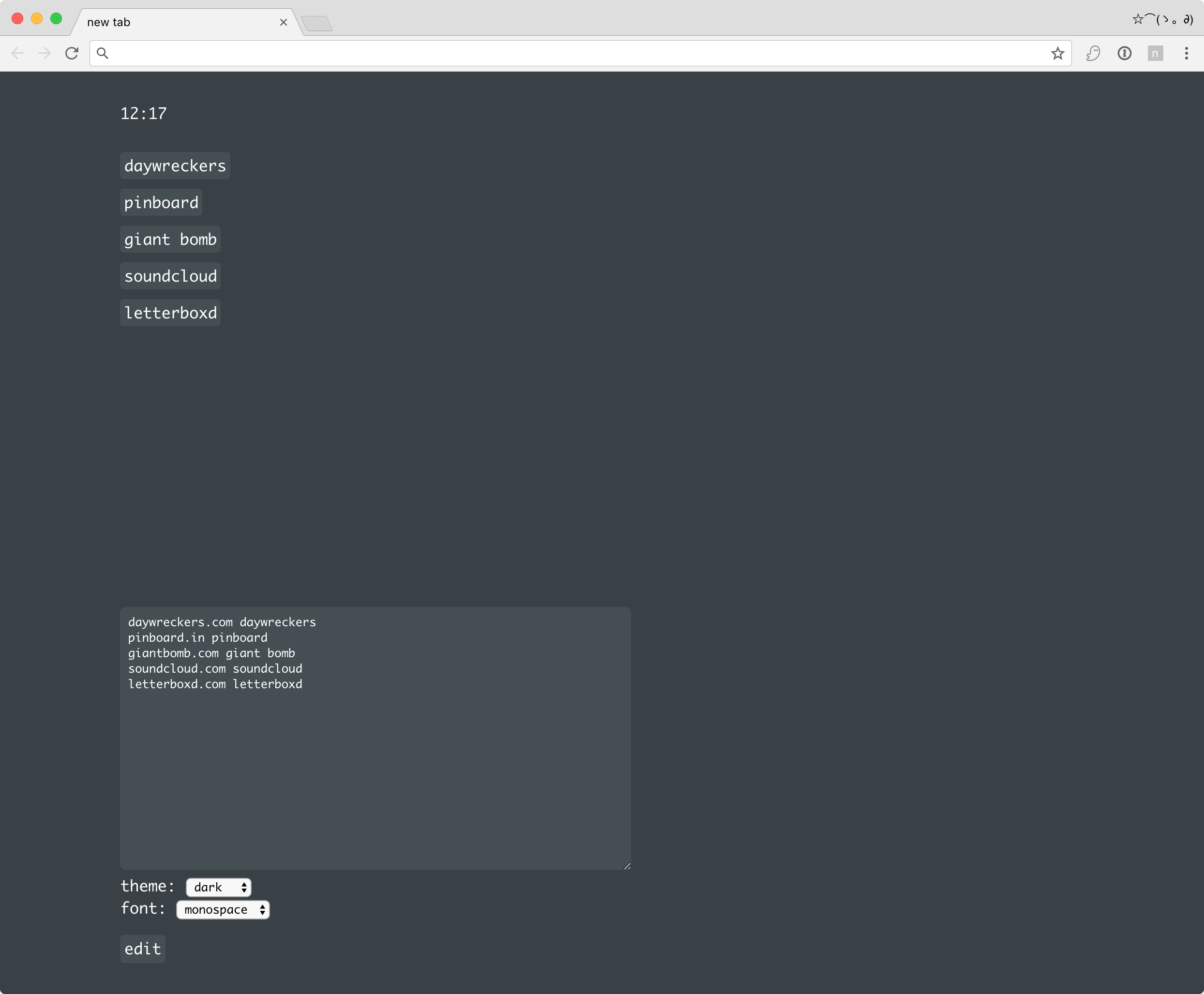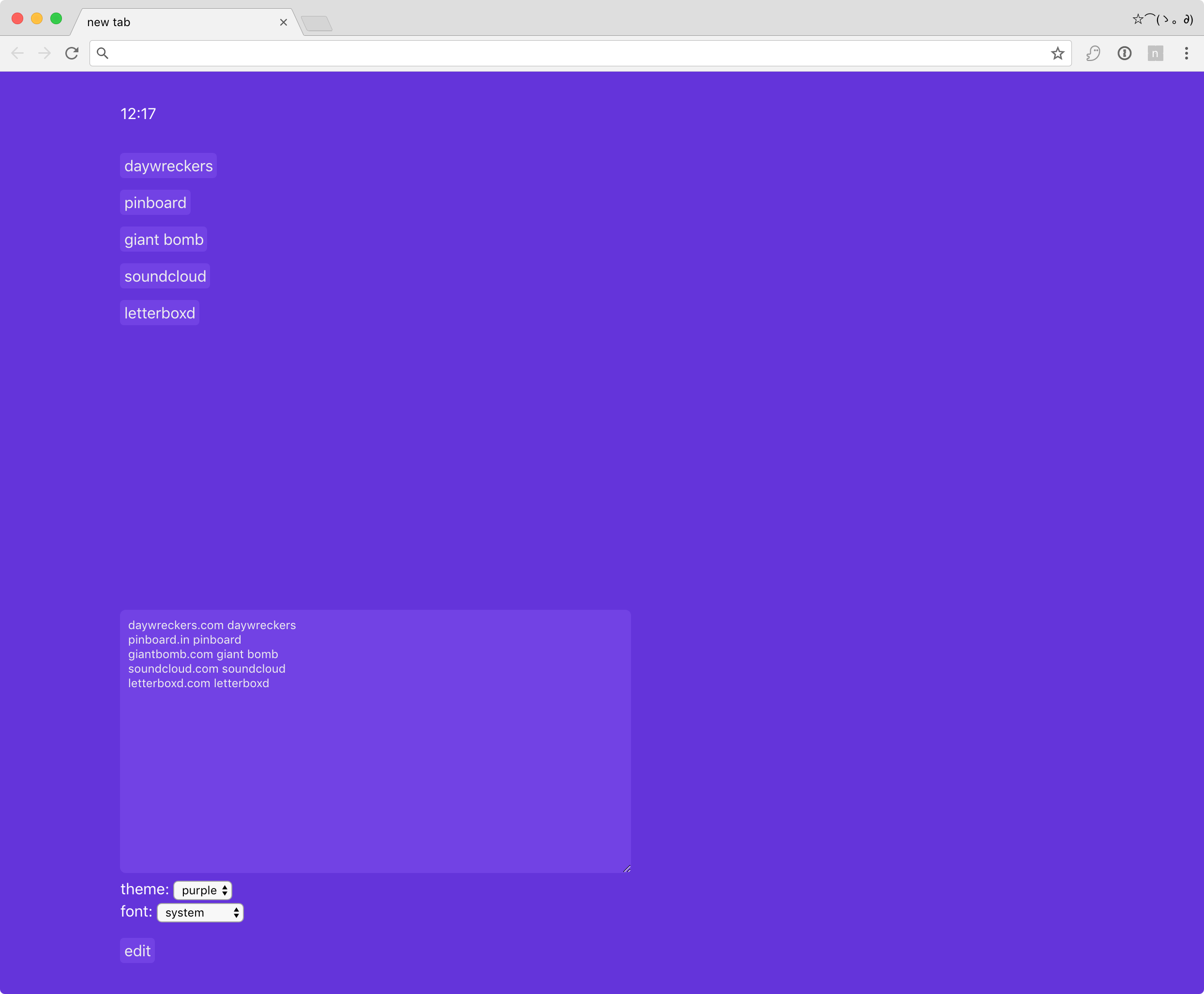 "—" is turned into a new column, and a line without a url is turned into a header.
Time Tab
Browser extension that replaces the default new tab page with a customizable clock. Download for Chrome or Firefox. Source
Not my first new tab Chrome extension, but the first one uploaded to the Chrome webstore. Made in the course of a couple of weeks during other projects.
twitter origifier
Browser extension to automatically add :orig to the end of twitter images. Download for Chrome or Firefox